Help grow your business
We are UK fit-out specialists who work with a range of interesting clients across the UK to ensure their offices or retail shops appeal to their customers. Throughout the recent recession, retailers, estate agents and even lawyers have wished to maximise the look and feel of their premises to bring in more custom.

Our professional fit-out team recently worked with Donald Ross Residential, Ayrshire's leading estate and lettings agency, where we were taught a thing or two about passion!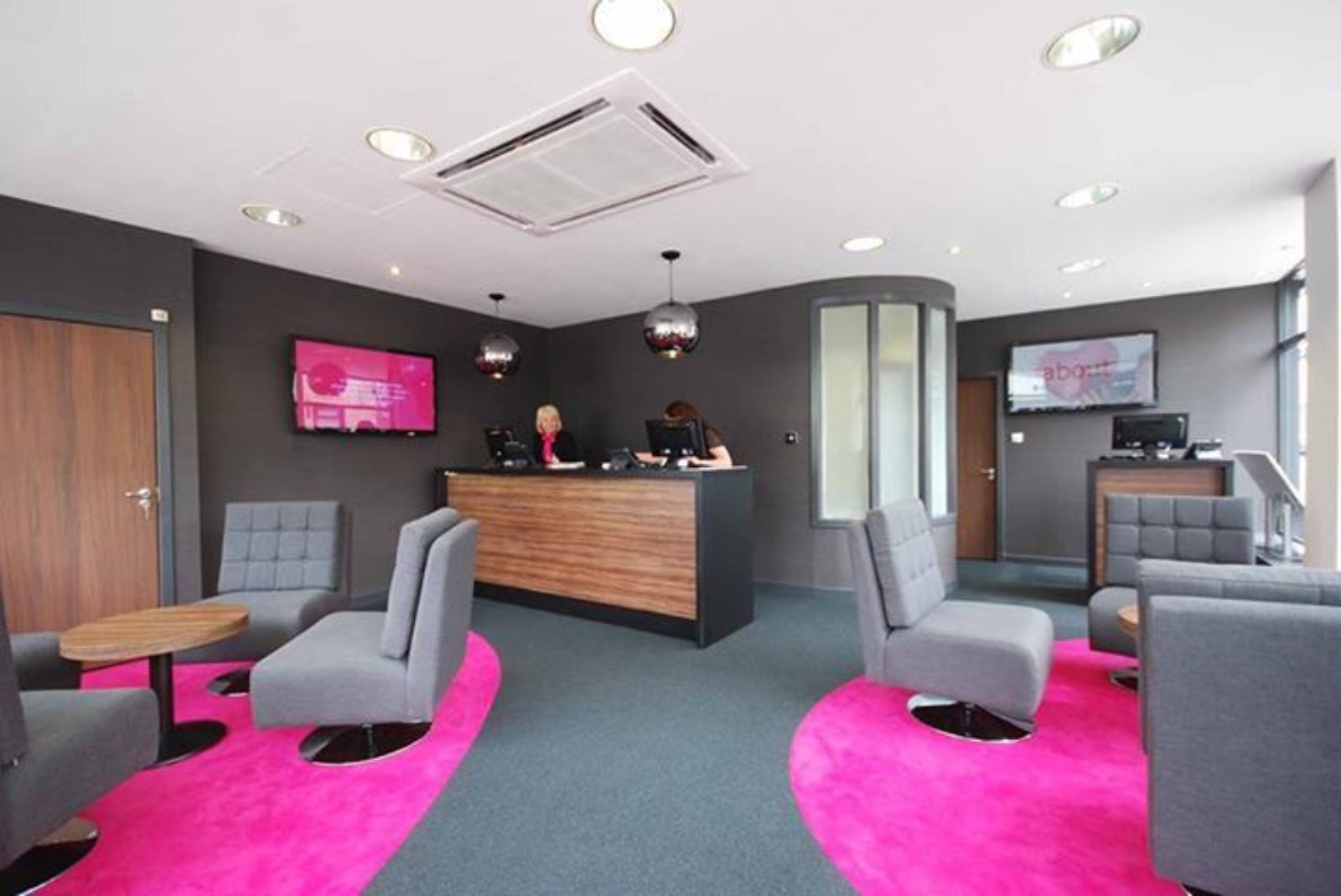 When a company changes its brand, it also needs to consider the look and feel of its offices or premises. Donald Ross Residential recently redesigned its brand and introduced a new strapline, 'Passionate about Property', to reflect the commitment they have to the business and to their customers. The entrepreneurial owners challenged Jackie Muir of Muir Interiors with the task of ensuring their offices in Ayrshire would reflect the firm's new look and feel – before we applied our craftsmanship to refurbishing their premises in Beresford Terrace in Ayr.
Muir Interiors understood that they were not dealing with just another estate agency. Donald Ross Residential wanted to stand out and offer their customers a different approach to selling properties. They wanted to create a more 'coffee-shop' atmosphere, so that customers would drop by for a coffee and a chat about their property desires.
To fully understand the brand and what would work well, Muir Interiors discussed their ideas with Darwin Brand Consultants, the marketing agency behind the creation of this new brand. By using the creative talents of Darwin Brand Consultants and Muir Interiors in combination with our craftsmanship, we believe we have helped Donald Ross Residential to secure a competitive edge that will help them to drive forward their business.
By applying our modern techniques, traditional craftsmanship and timeless standards, we fitted out the estate agency. The first task was the cosmetic strip-out of the old furnishings and fittings with a view to creating a more modern and welcoming environment.
To provide a bright office environment, careful consideration was given to the lighting of the offices as well as to the new electrical installation at the counters and sales areas.
Our specialist fit-out team project-managed and delivered the 'must haves' for estate agents, ensuring the window display installation was of a particularly high standard, along with the installation of new plasma screens and data installation.
We worked closely with Muir Interiors to develop the design throughout the project to ensure that all the finishes were in line with the new brand and added to the welcoming atmosphere that was created. New walnut doors were installed, along with the over-cladding of existing window beds with access panels.
So whether you are a retailer trying to encourage more customers through the door, an estate agent trying to adopt a more modern approach or a professional services company wanting to project a specific image, please get in touch with us. Not only can we give you a full design and build option but we are also happy to work with your design team on your new shop or office fit-out and apply our craftsmanship and project management skills to deliver a bespoke manufacturing solution for each individual customer.