Recycling in Manufacturing
Is Recycling in Manufacturing on the rise?
Although manufacture can often have the greatest potential for recycling opportunities (and good paybacks) people can also be prone to delaying or ignoring the benefits. A number of recent enquiries we have received could suggest that the trend for recycling is on the rise. There are many ways to recycle used furniture regardless of their use whether its as a reception desk, a bar, a back gantries, a board room table etc. Aside from the benefits to the environment there are also tremendous cost benefits to be gained. Many of the waste materials that are generated in the manufacturing process such as paper, plastics and metals can be recycled and recovered. Take this retail cash & wrap counter for example. It looked tired, worn out and ready for the local waste disposal....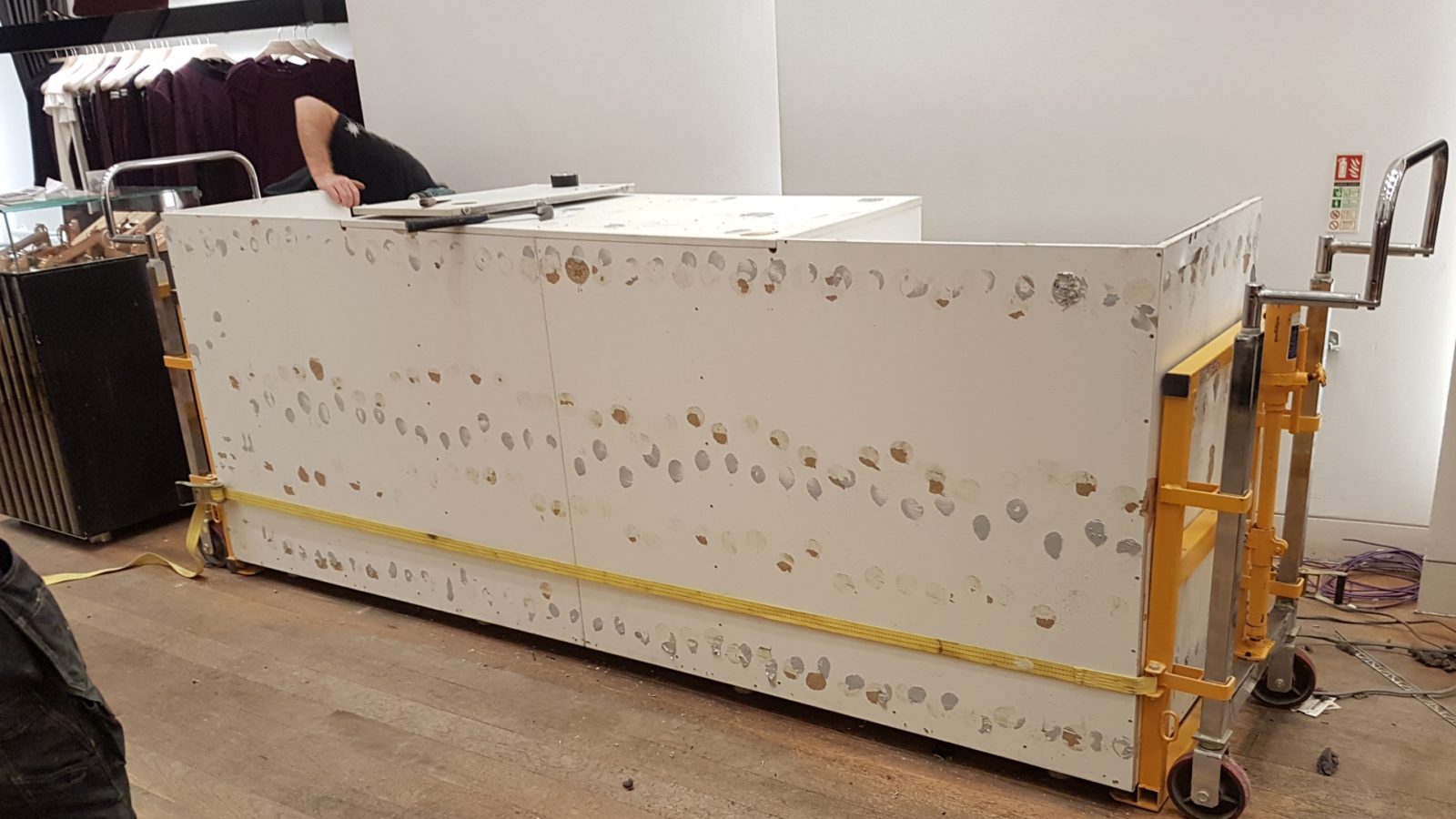 But with just a little bit of thought and imagination the carcass of the counter can be re clad with an American Walnut Burr Burr real wood veneer, brushed brass angles and plinth and overlaid with a Hi-Macs worktop to give it a new lease of life. This well worn piece of furniture is ready to go back into action for many years to come.